Announcement
Update at: 2/24/12
Multicultural families after 3.11
A new book " Multicultural Families After 3.11 - The People Who Open the Future" published by Akashi Shoten Publishing Co.,Ltd and it will be on sale the 1st of March,2012. It was written by twelve co-writers and edited by the wellknown, Kawamura Chizuko who has published numerous books. It describes the life experiences of multicultural families which began to change.
Since, the Great East Japan Earthquake how did they live?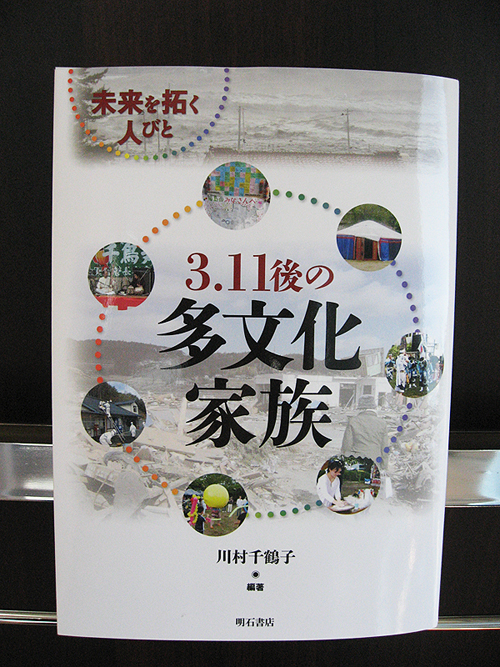 Specifically, foreign residents, spouses of Japanese nationals, specialists, refugees and stateless minorities, senior citizens, and people with disabilities who are socially isolated.
How did they receive and overcome both a mental and physical battle with the crises? How were they involved with the recovery support activities? What kind of relationship were formed ?
The Second Chapter , " How Bonds were formed in Disaster struck Communities-Iwaki City " was written by Ogino Masao, the chairman of Fukushima International Media Village. It is based on the activities on the organization` s homepage.

Related: